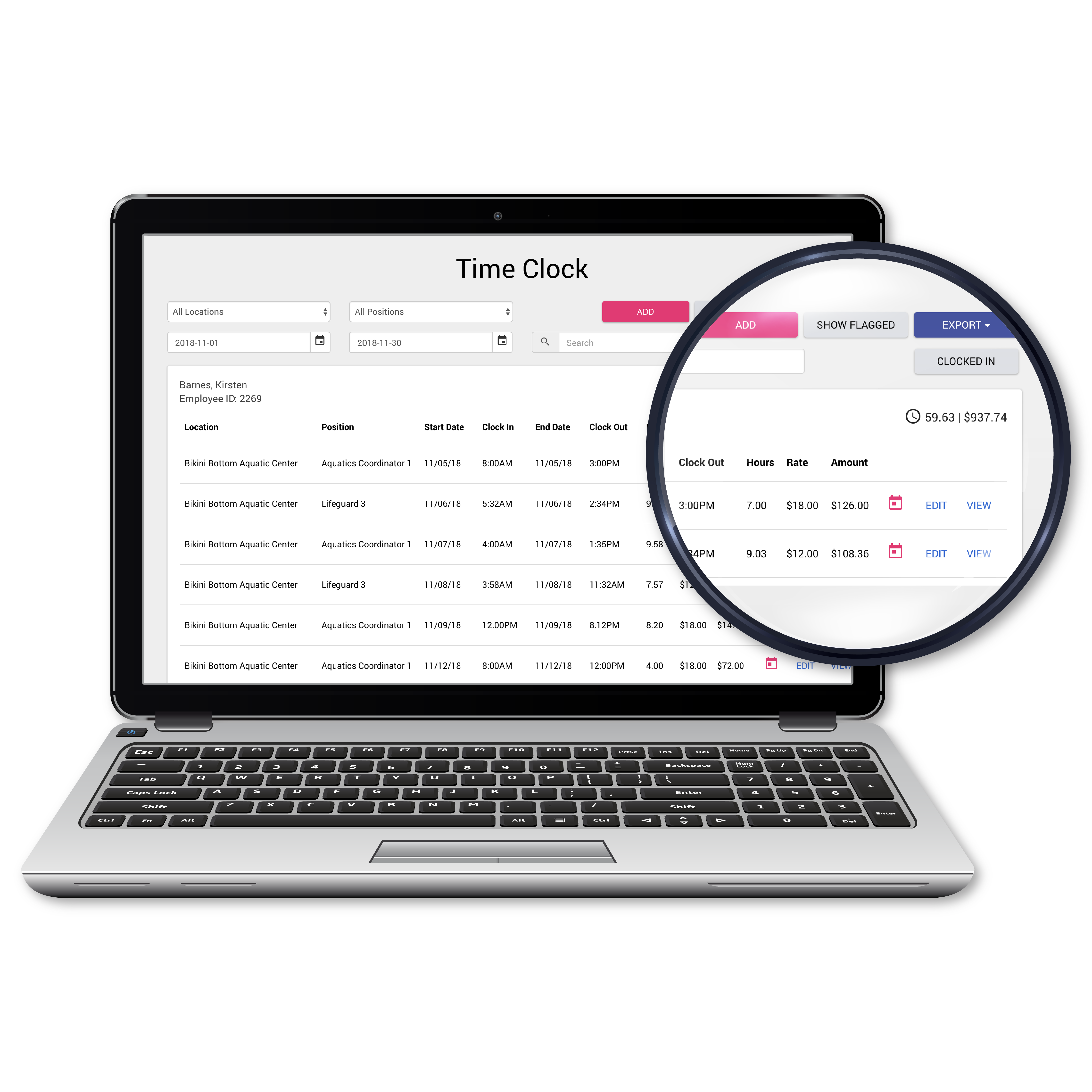 Here's the scoop:
In this webinar we will be showing an overview of the DigiQuatics Time Clock module. By managing your time clock and time keeping in DigiQuatics (with support for multiple departments and locations all in one system), you can save valuable hours every week rather than chasing down paper time sheets, dealing with rounding up and down records to the nearest 5, 10, 15 minutes, determining if records have been "doctored" or not. Finally, you can have peace of mind and manage your time clocks digitally in DigiQuatics today!
Here's what you'll learn:
Setting up your time clock for the first time

Setting GPS tracking on / off
Requiring a scheduled shift to clock in (when used in conjunction with the Staff Scheduling module)
Rounding up / down to 5, 10, 15 minutes, etc.
Setting early clock-in / late clock out windows
Picking a time to auto-clock out staff that forget to clock out
Customizing signatures on the exported time sheets

Adding employee pay rates to be used with the time clock for labor calculations
Using the time clock portal for workstations
Manually adding & editing time clocks for staff
Viewing time clock GPS data on the map
Exporting your time clock records in timesheet or ungrouped modes
For more information about the webinar before you register, please email us at team@digiquatics.com.