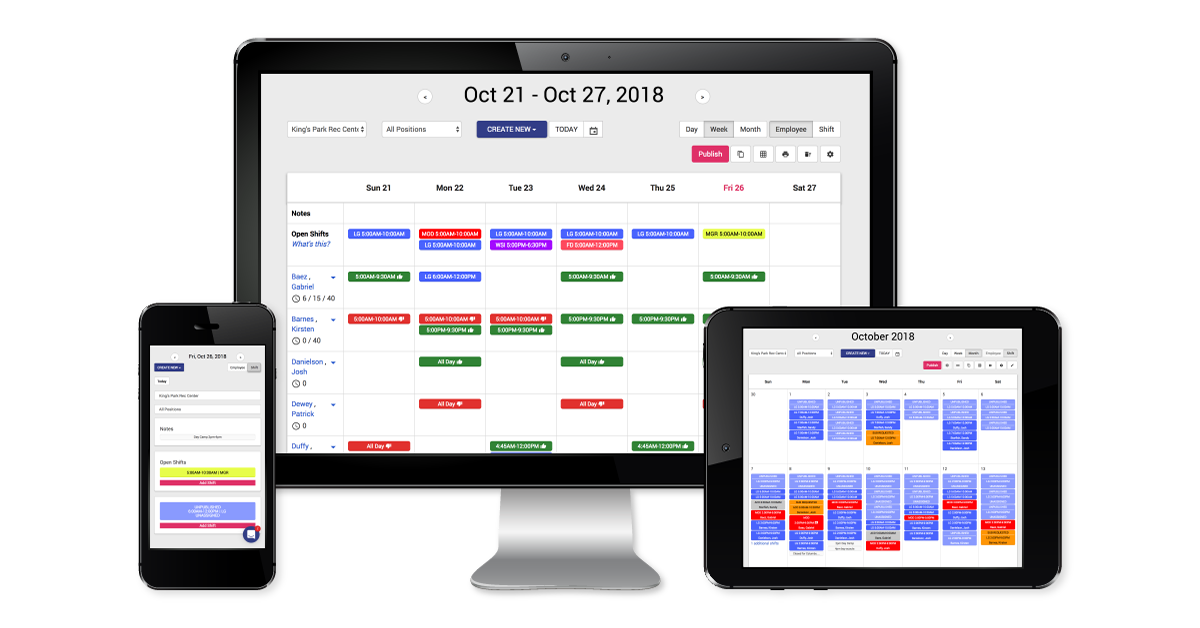 Here's the scoop:
In this pre-recorded webinar we will be showing an overview of the DigiQuatics Staff Scheduling module. By managing your staff schedule for multiple departments and locations all in one system, you can save valuable hours every week rather than chasing down availabilities, time off request, shift trades, and managing open shifts.
Here's what you'll learn:
How to create locations / departments
How to customize positions / job titles
Inviting employees to join your schedule
Managing availabilities and time off requests
Creating and assigning shifts (or auto-schedule)
Creating and loading pre-saved shift templates
Publish and notify staff of scheduled shifts
Export schedules to PDF for digital or printed distribution
Manage shift trades and open shift pickups
For more information about the webinar before you register, please email us at team@digiquatics.com.