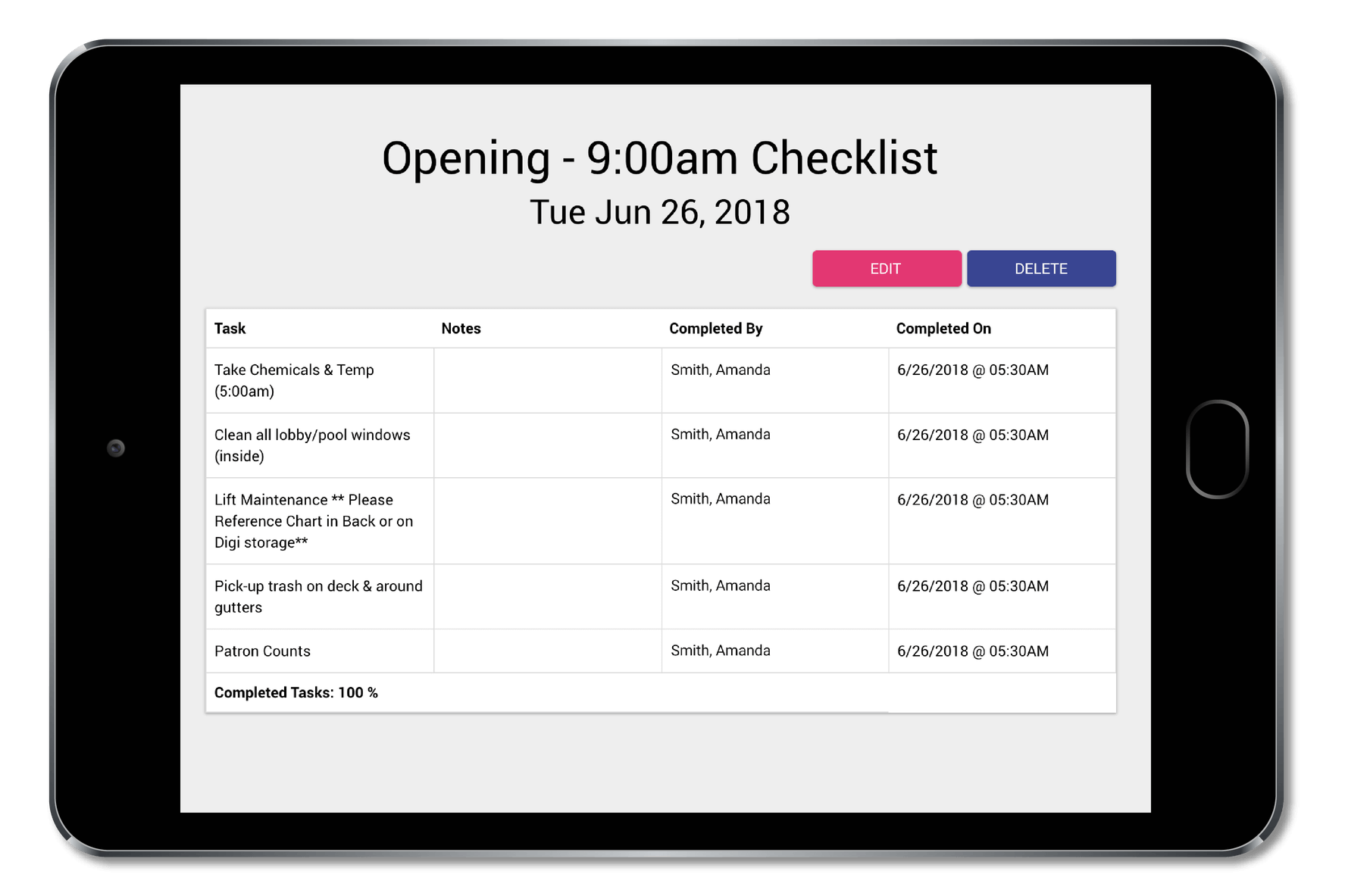 Here's the scoop:
In this webinar we will be showing an overview of the DigiQuatics Custom Checklists module. With custom checklists you can finally digitize all those clipboards with "laminated" paper sheets and smeared sharpie pen marks. Imagine having a pulse on your entire organization's opening, closing, etc. tasks from the palm of your hand! That is the power of digitizing checklists with DigiQuatics!
Here's what you'll learn:
How to create a custom checklists and adding tasks
Setting up checklist access by location
Assigning which days your checklists and tasks are visible
Tracking the status of checklist completion
Exporting your completed checklists to Excel or PDF
Duplicating a checklist "template"
DigiQuatics Custom Checklists module will allow you to digitize common aquatics and facility checklists such as:
Model Aquatic Health Code (MAHC) Facility Checklists
Pool Opening Checklist
Pool Closing Checklist
Facility Inspection Checklist
Bathroom / Locker Room Walkthroughs
Sunscreen Logs
First Aid Kit / AED Inspection Checklist
Basic Pool Care Checklist
Pool and Spa Self-Inspection Checklist
Pool Pre-Opening Checklist
Pool Winterization Checklist
And many more!
For more information about the webinar before you register, please email us at team@digiquatics.com.